what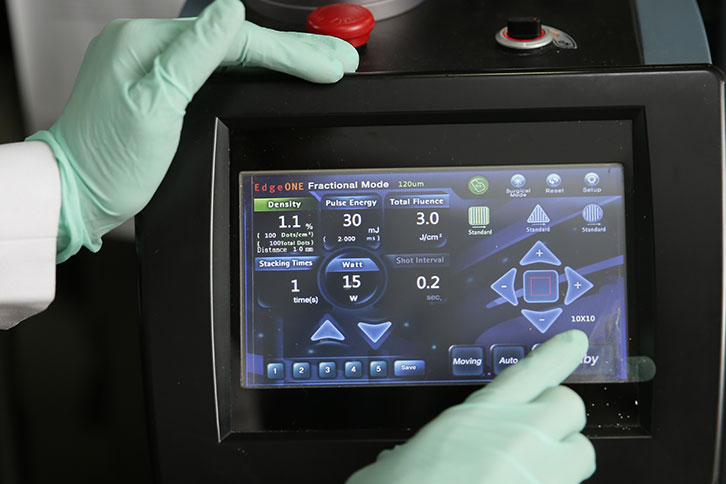 This treatment can improve the structure of your skin in detail (shrink pores, improve scars and rejuvenate the skin) so that your skin looks young and radiant.
The CO2 laser when used in fractionated mode is indicated for ablative skin resurfacing. Indications include treatment of wrinkles, rhytides, furrows, fine lines, textural irregularities, pigmented lesions and vascular dyshcromia. The use with the fractionated scanning unit is indicated for ablative skin resurfacing.
how
how ulthera fractional laser works
The Fractional Laser produces high peak power for sustained periods. The ablation threshold is achieved very quickly and target tissue is ablated with limited thermal damage, reducing patient pain and downtime.
Through sustainable high peak power, The Fractional Laser ablates tissue very quickly, leaving a narrow, controlled zone of thermal damage.
The most versatile system for minimally invasive skin care. It offers optimal delivery of thermal energy to the epidermis and upper dermis with a pattern of laser light causing minute perforations in the epidermis while leaving the surrounding skin intact. Fractional technology has made the CO2 laser the preferred modality for minimally ablative skin care. Fractional CO2 system can emulate everything from full field CO2 resurfacing to Erbium-laser micropeels.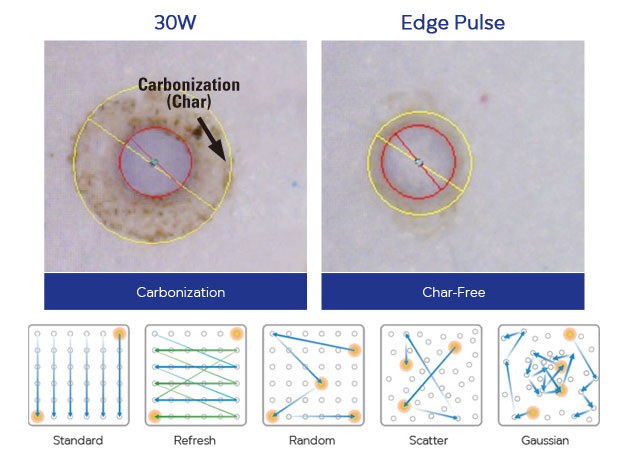 before after
The intelligent scanning results in a more natural result and an easier treatment than conventional standard DOT patterns which leave a checkerboard appearance during the recovery phase.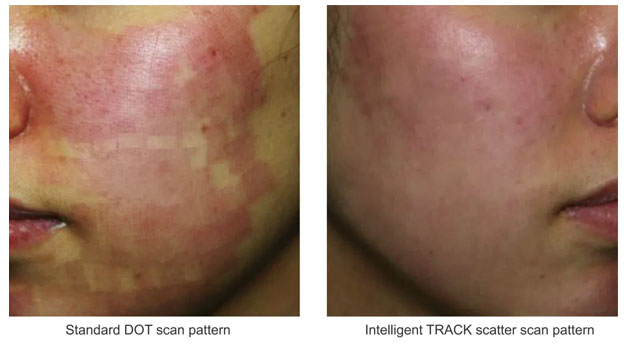 Mild to moderate sun damage
Fine lines & wrinkles
Reduction of acne scars & surgical scars
Skin rejuvenation improved texture
Skin tightening
Treatments are customizable
Dramatic improvement in a single 30-minute treatment session
Quicker healing and recovery than traditional lasers
Less patient discomfort during and following the procedure
Performed with topical anesthesia at low risk
Proper patient skin care regimen and sun protection preserves results for many years